Hukamnama from Darbar Sahib a k a Harmandir Sahib or simply known as Golden Temple is available on kirtan.co.in. The hukamnama from Darbar Sahib is updated directly from SGPC's website so feel free to bookmark this page and you will be greeted with a new hukamnama or thought of the day on a daily basis. It is available in Punjabi following by its translation in English.
Here is the Hukamnama for today from Darbar Sahib Golden Temple Harmandir Sahib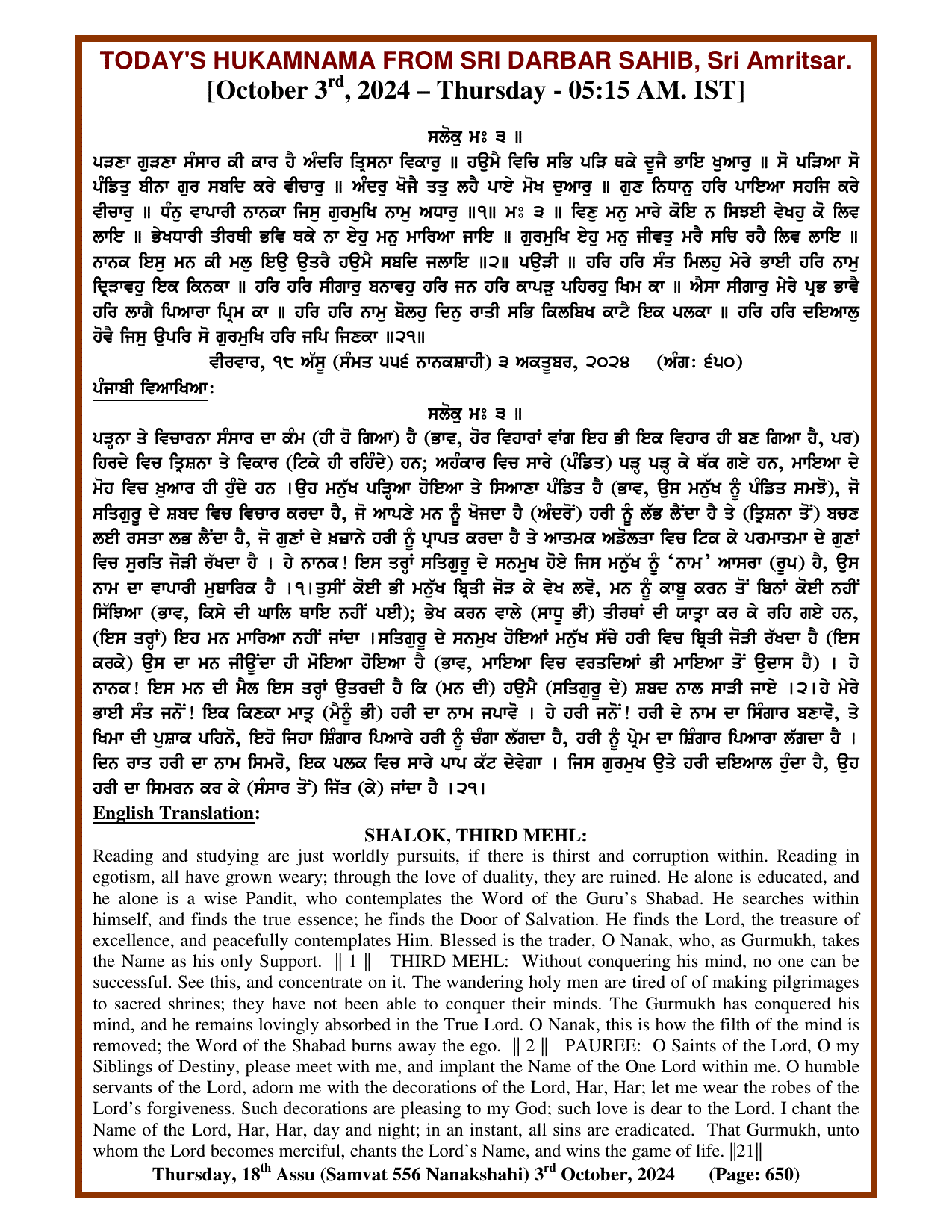 Hukamnama is not a random shabad from Guru Granth Sahib Ji, it is a conversation with our eternal Guru, Sri Guru Granth Sahib Ji.
For many, hukamnama serves as advice or direction. If you are confused or perplexed, visit Gurudwara and seek peace. In Sikhism, it is taken as great importance.
The Granthi unwraps the holy book, Guru Granth Sahib Ji and the first hymn on the left side is considered as Hukamnama. It is being said that first one was read in 1604 on the installation of Guru Granth Sahib Ji in Darbar Sahib. Ever since then, it has become an integral part of sikh history.